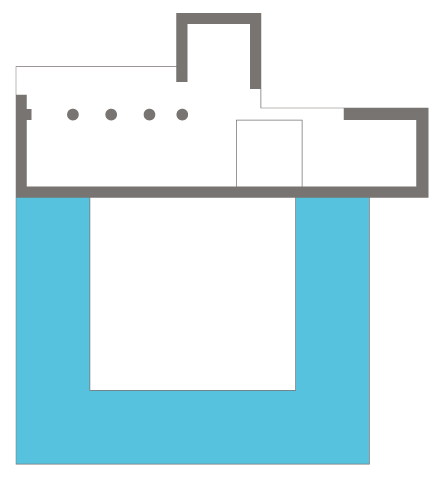 The east range contained the rooms essential for conducting monastic life, such as the sacristy, chapter house, calefactory and dormitories above. The range was connected to the church via the chancel or transept.

The west range of domestic buildings was where the community interacted with the secular world, where visitors and alms were received. In Benedictine and Cistercian communities, the west range was reserved for the lay brothers.

The south range (although sometimes located to the north of the cloister) of domestic buildings contained the rooms where the religious community dined, including the refectory, kitchen and a warming room known as a calefactory.

Back to top