Towers served as belfries, ringing out the hours of the Divine Offices, which called the religious community to the church. They were generally built over crossing or the intersection of the nave and chancel.
The crossing tower, a structure found in almost all Irish mendicant churches, stands between the nave and the choir. In Callan the tower arches are wider than in most of their mendicant counterparts, although another fifteenth-century example is found in Ennis Franciscan friary. The doorway in the south elevation connected the tower with the cloister, and a spiral stairway directly beside it leads above the tower crossing, which has an additional three storeys above that. Inside the western tower arch (in the forefront of the picture) on either sides are two small grooves, which probably supported a beam where a crucifix called a rood would have hanged, as part of a screen closing off the nave from the choir, the rood screen.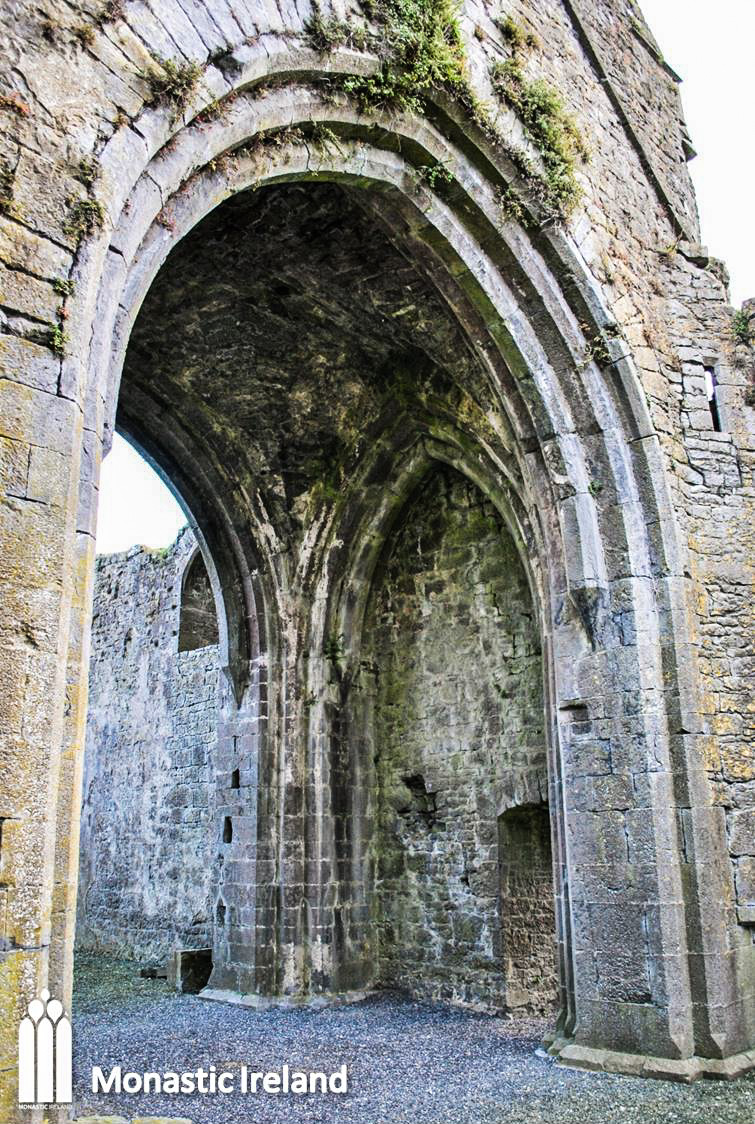 In the north elevation of the tower is an unusual feature, a fireplace. It has been suggested that it was used as means to provide the burning charcoal needed in the use of the thurible during services and celebrations.
This section of the south wall elevation is where the cloister abutted the church. The string course and the row of corbels underneath indicate the extent of the cloister walk, while the doorway would have led the friars from the cloister into the choir via the tower, and vice versa.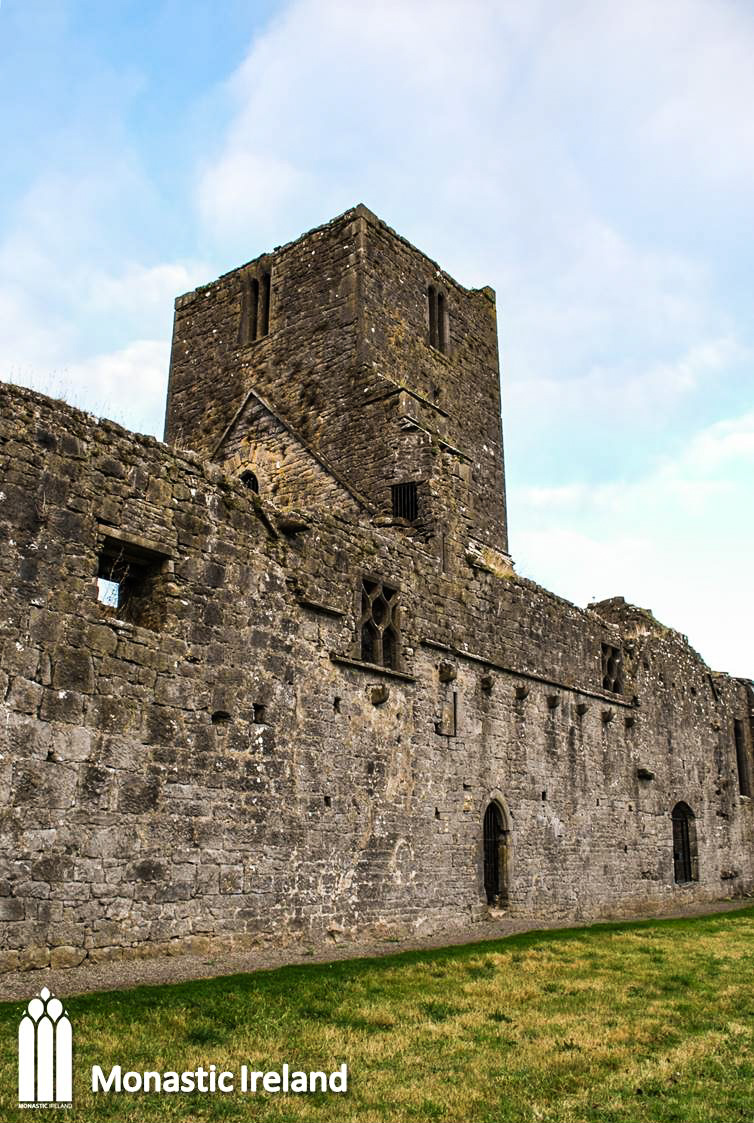 Back to top