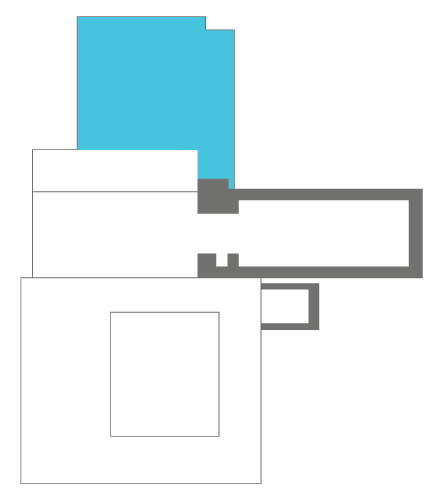 The transept is the space which intersects the nave and chancel, giving the church its characteristic cruciform appearance. These rectangular extensions to the north and south of the church provided space for additional altars dedicated to various saints and serving as mortuary, burial or chantry chapels for the community's benefactors. In a mendicant context, only one transept arm is found, in most cases abutting the nave, or the nave and the tower between the chancel and the nave, known as a 'one armed transept.'
Engaged column with moulded base and moulded and decorated capital, placed just outside the passage that would have led from the crossing tower into the north aisle and north transept of the church; nothing remain of either above ground, but archaeological excavations have revealed their exact extent.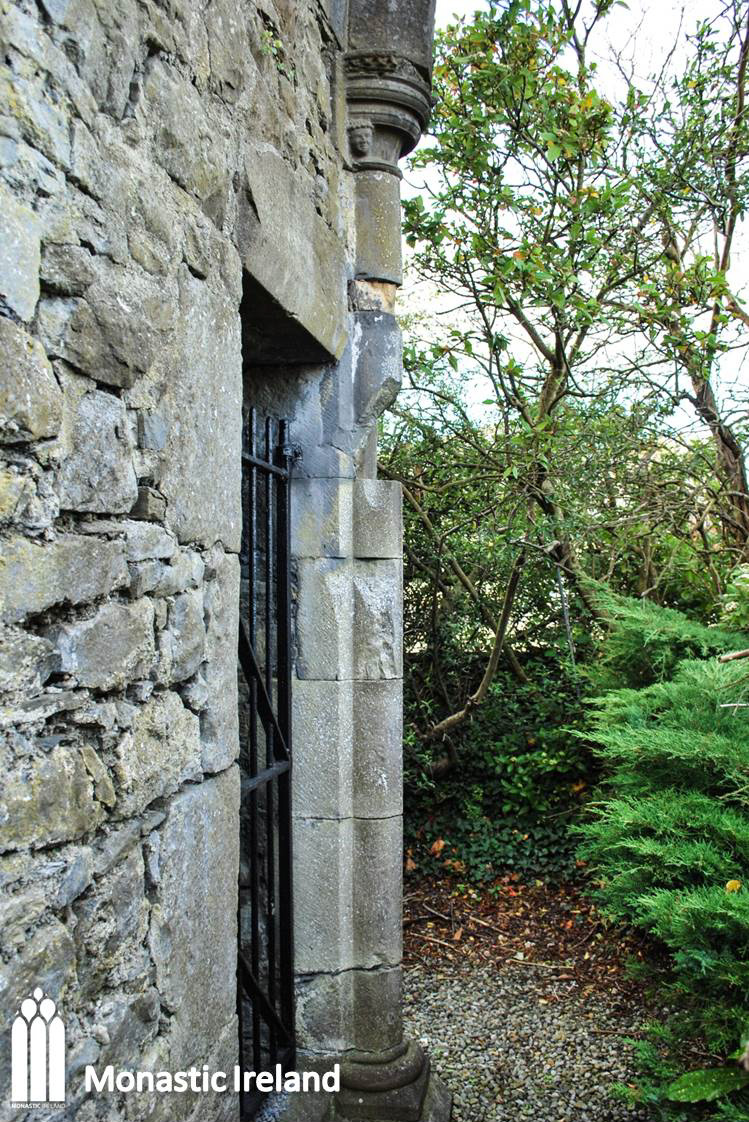 A closer look at the decorated capital outside the passage that connected the tower to the north transept of the church, showing one of two figures carved on either side of the capital. These sculpted features would have been seen by the friars when circulating from the transept chapels in the transept through the passage and back in the choir, and like the figurative carvings under the tower and on the tower arches, they might represent patrons involved in funding the construction of the friary.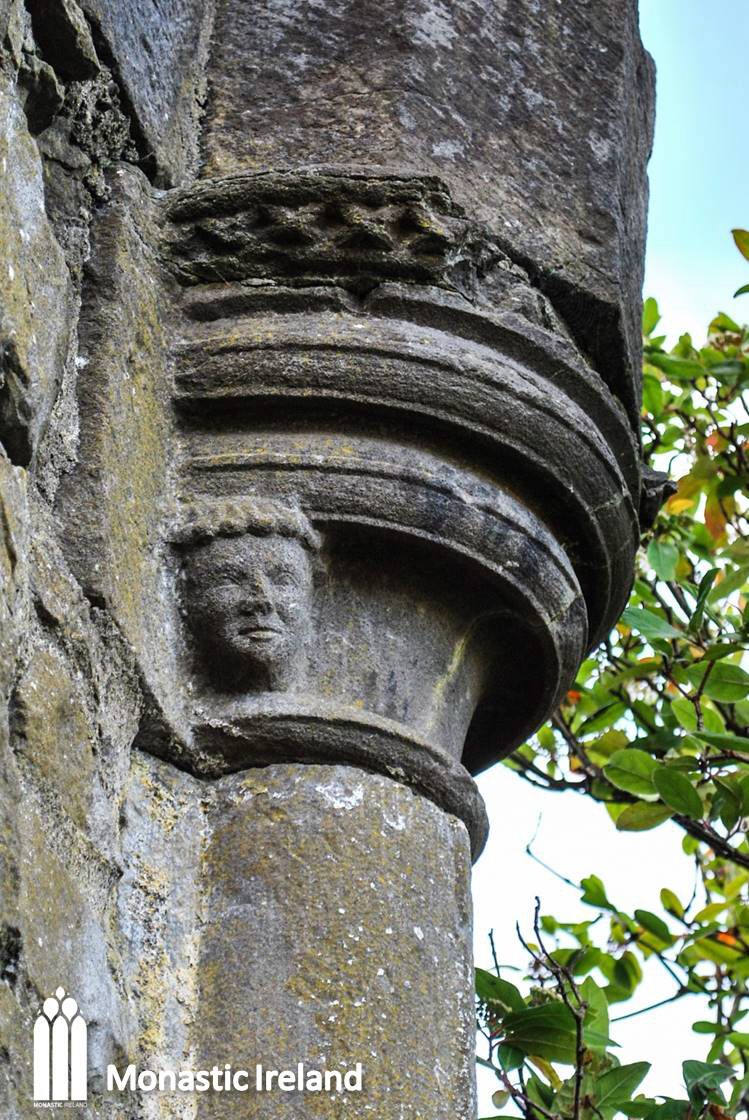 A closer look at the second carved figure on the capital on the exterior of the tower, slightly more weathered than its counterpart on the other side, but similar in style.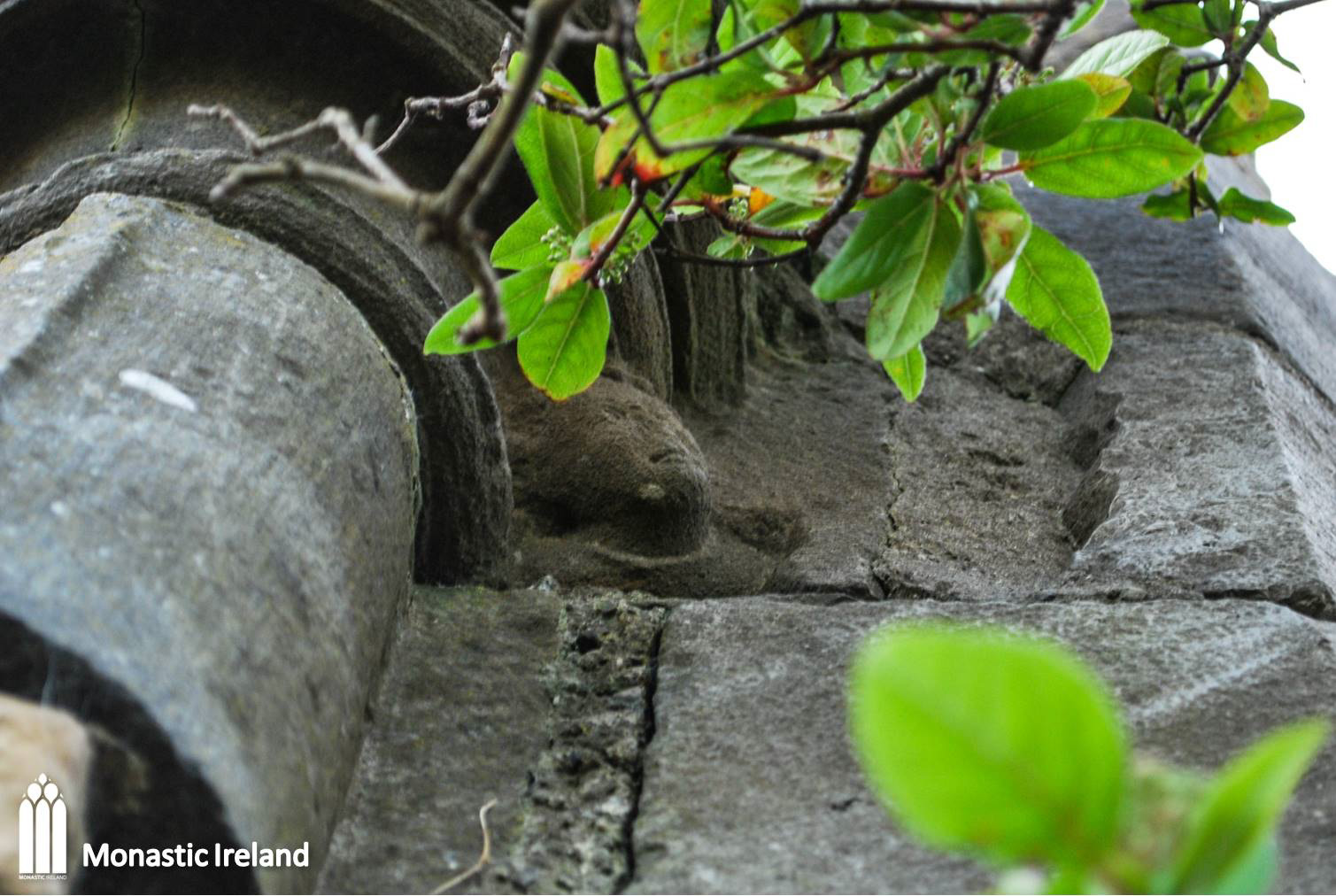 Back to top