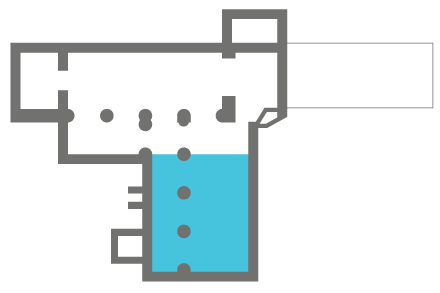 The transept is the space which intersects the nave and chancel, giving the church its characteristic cruciform appearance. These rectangular extensions to the north and south of the church provided space for additional altars dedicated to various saints and serving as mortuary, burial or chantry chapels for the community's benefactors. In a mendicant context, only one transept arm is found, in most cases abutting the nave, or the nave and the tower between the chancel and the nave, known as a 'one armed transept.'
In the south gable of the transept is a large five-light window taking up nearly the entire width of the wall. It is the largest of its kind in Ireland, and is decorated with cusped switch-line or intersecting tracery with motifs belonging to the geometric phase of Decorated Gothic, such as quatrefoils. It is known as the 'Rosary Window', and the stained glass was created in 1892.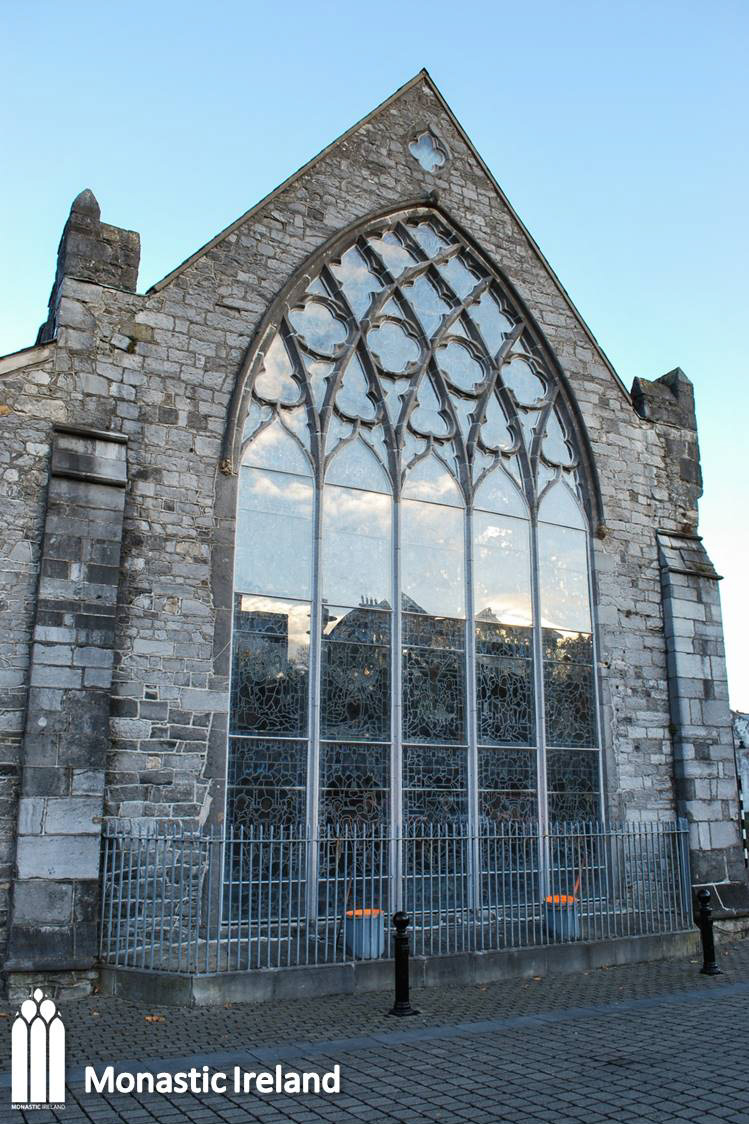 The 'Rosary Window', completed in 1892 and donated by a Mr Hudson in memory of his wife, was glazed by Mayer & Co. of Munich, specialists in architectural stained glass and mosaic, still active today after 170 years as Franz Mayer of Munich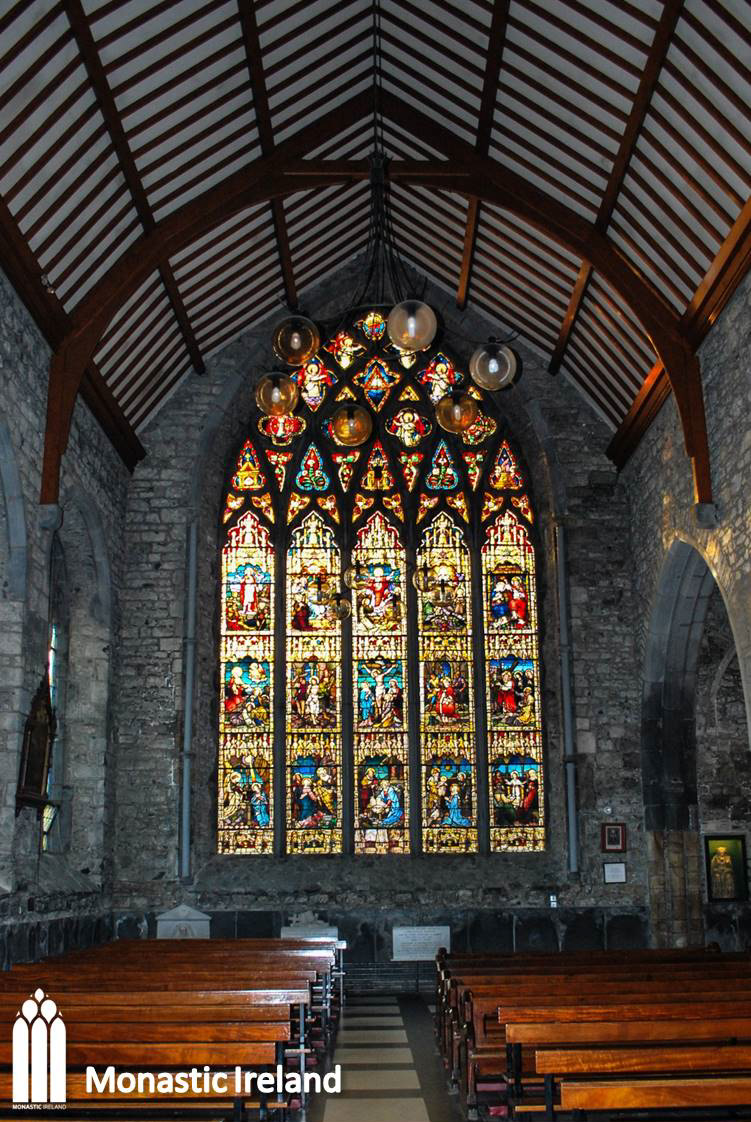 A view into the fourteenth century transept. The length and width of the transept is remarkable, as it would originally been roughly as long and wide as the nave (it is now longer). It was built to accommodate the growing crowds that came to listen to the friars' preaching and to attend masses and celebrations in their church, as well as the laity's devotions and burials. Benefactors paid for chantry chapels and secondary altars dedicated to the cult of saints where the friars would pray for their souls, and where they could also be buried.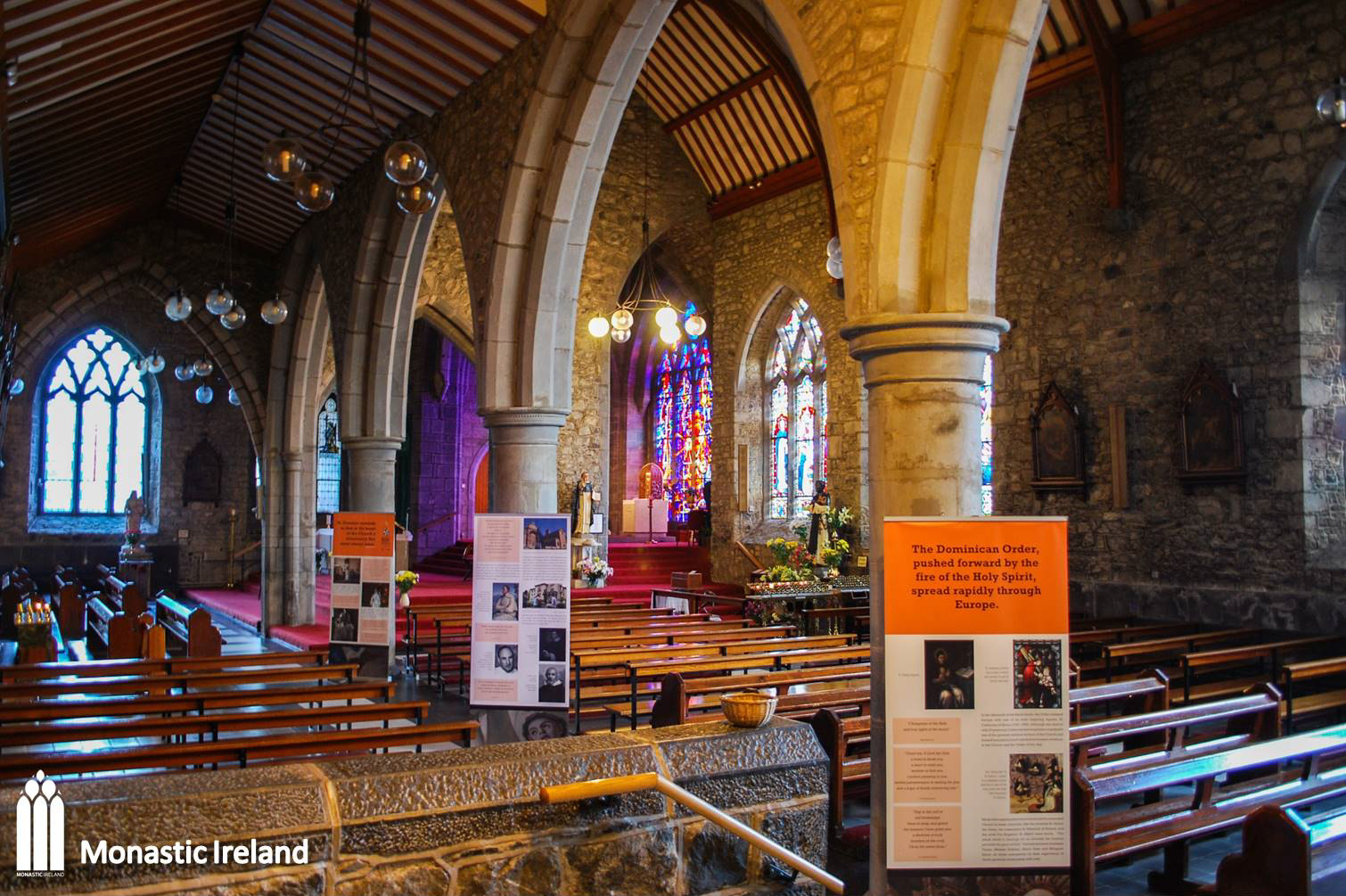 Kilkenny was a large and wealthy city and the friars were very popular amongst the population, which explains why a structure of such size was built to accommodate the pious donations and the burials of the friars' many patrons.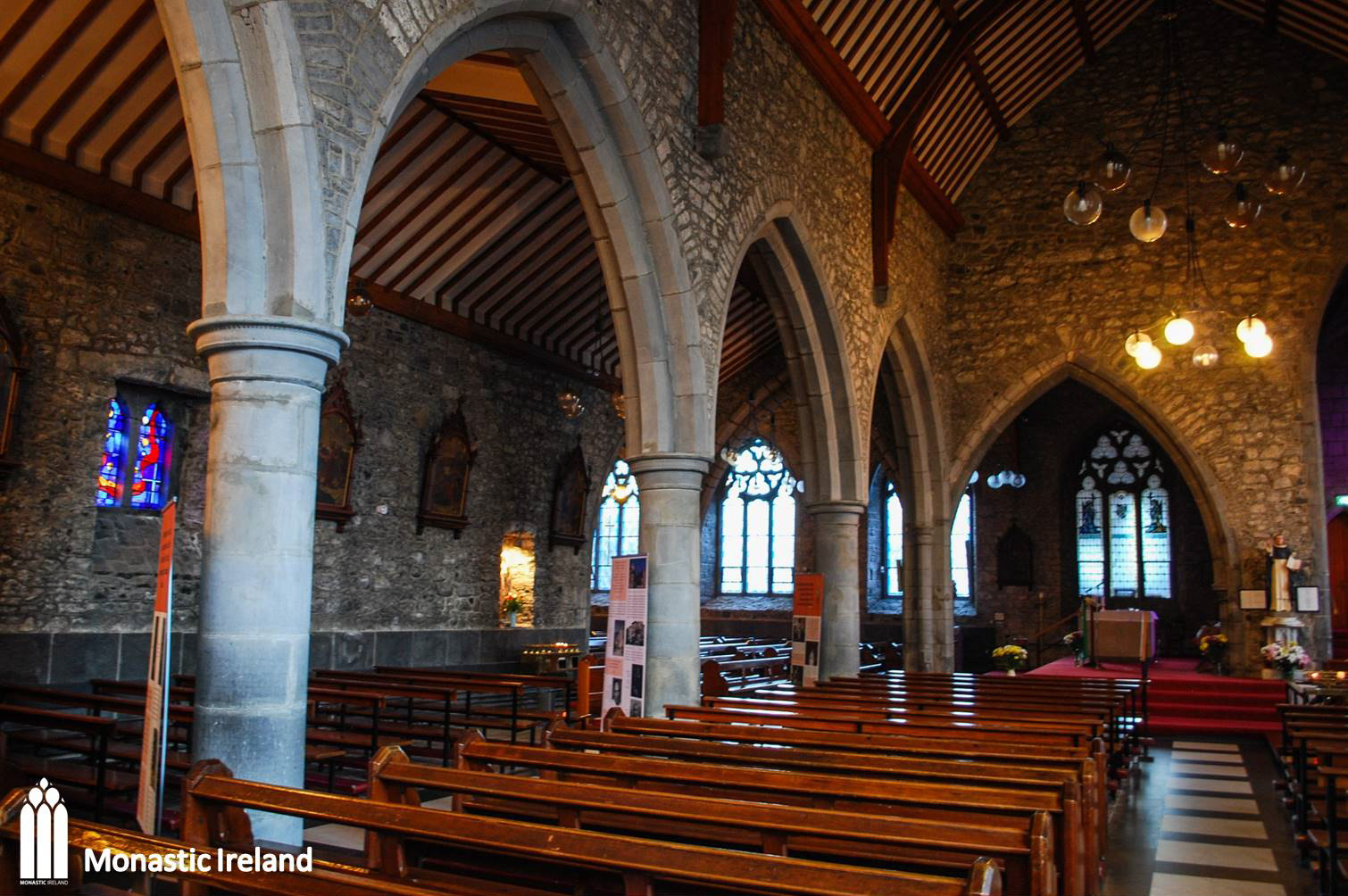 Back to top