The cloister was an open quadrangle (garth) surrounded by a covered (or open) walkway, ambulatory or arcade. Running along the walls of a monastery's church and domestic buildings, connected the domestic buildings with the church via a covered walkway.
Remarkably the full length of the church is still standing, albeit in a much ruined state. This image shows the west end of the church. The friary domestic buildings would have extended to the south of the church, and their position is likely indicated by the lumps and bumps in the grassy area beside the remains.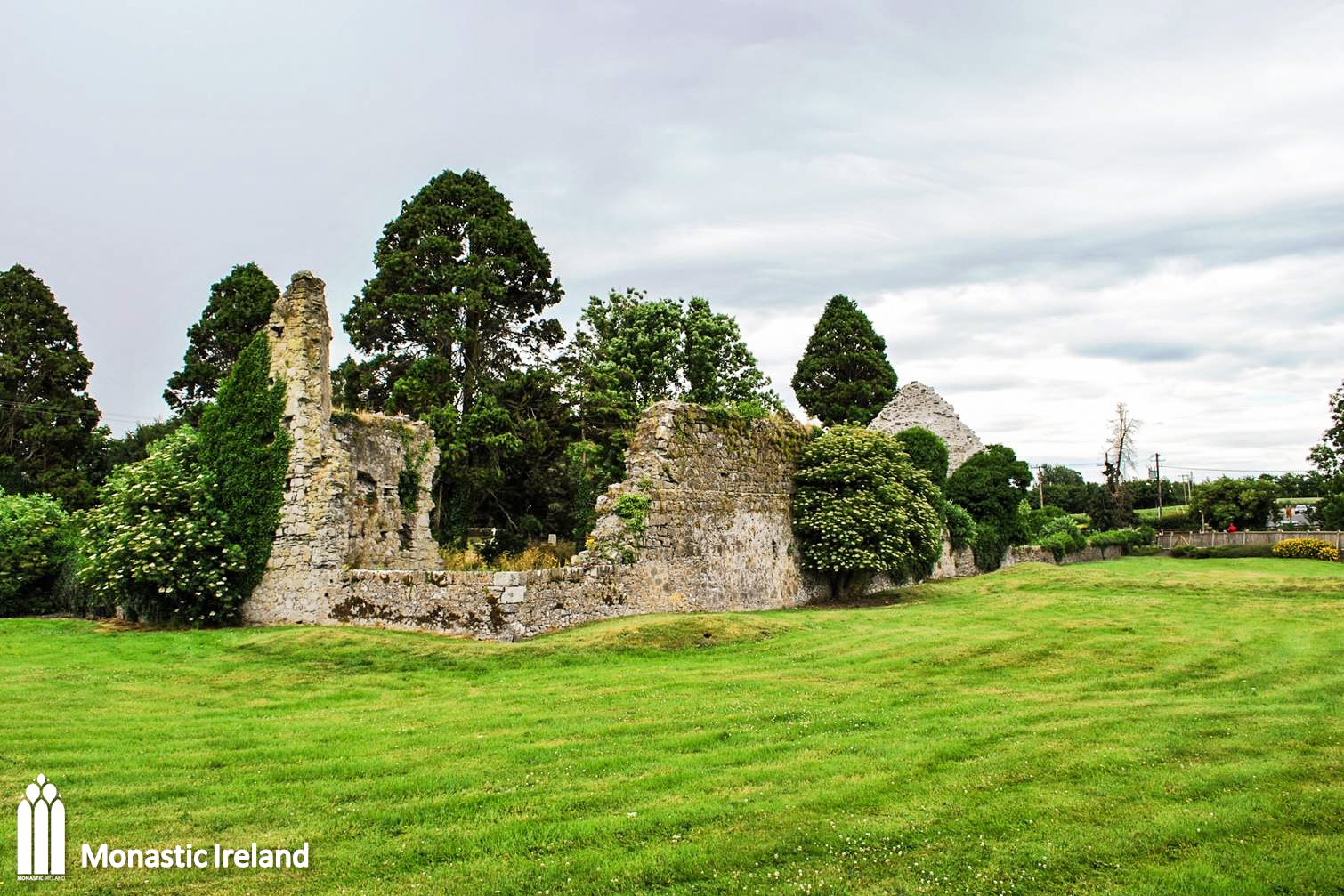 The uneven surface to the south of the friary church indicates the original location of the cloister and domestic buildings of the south of the church. This is quite unusual in Ireland, where Franciscan cloisters are more typically located to the north of the church.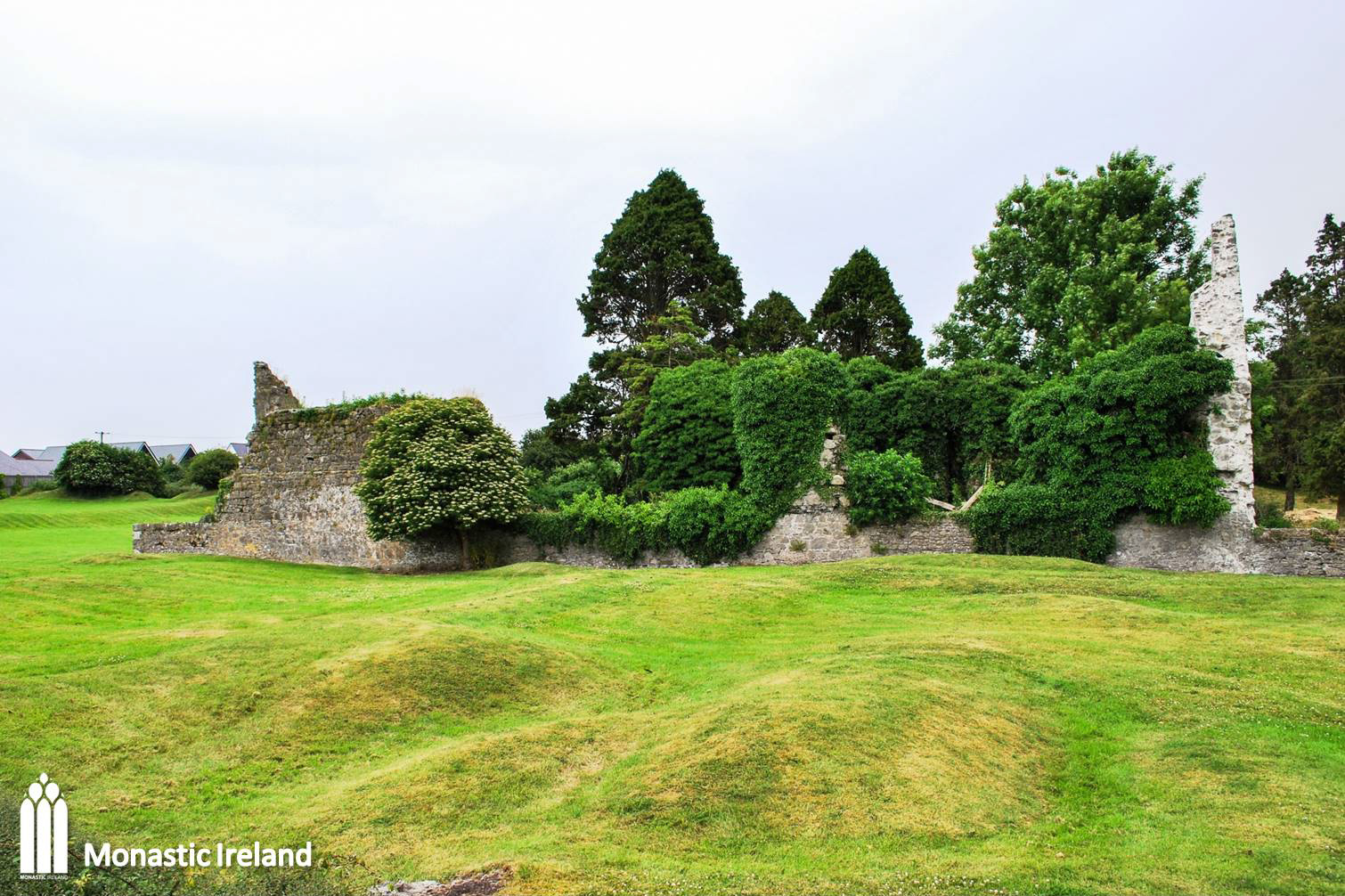 Back to top