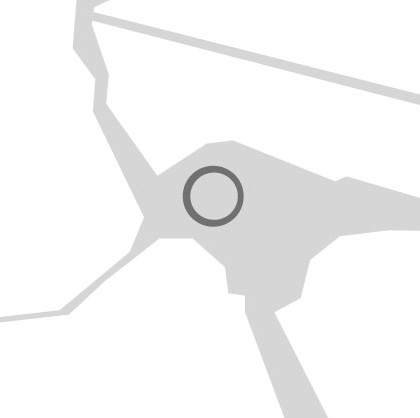 Round towers, a uniquely Irish type of free-standing belfry, are a typical feature of early medieval Irish monasteries and are likely to have been built mainly between the eleventh and thirteenth centuries AD. They symbolized a monastery's power and were probably used as bell-towers.
The 11th century round tower at Glendalough stands 30.5m high. The round headed doorway is located over 3m above ground level and would have been accessible by use of a ladder.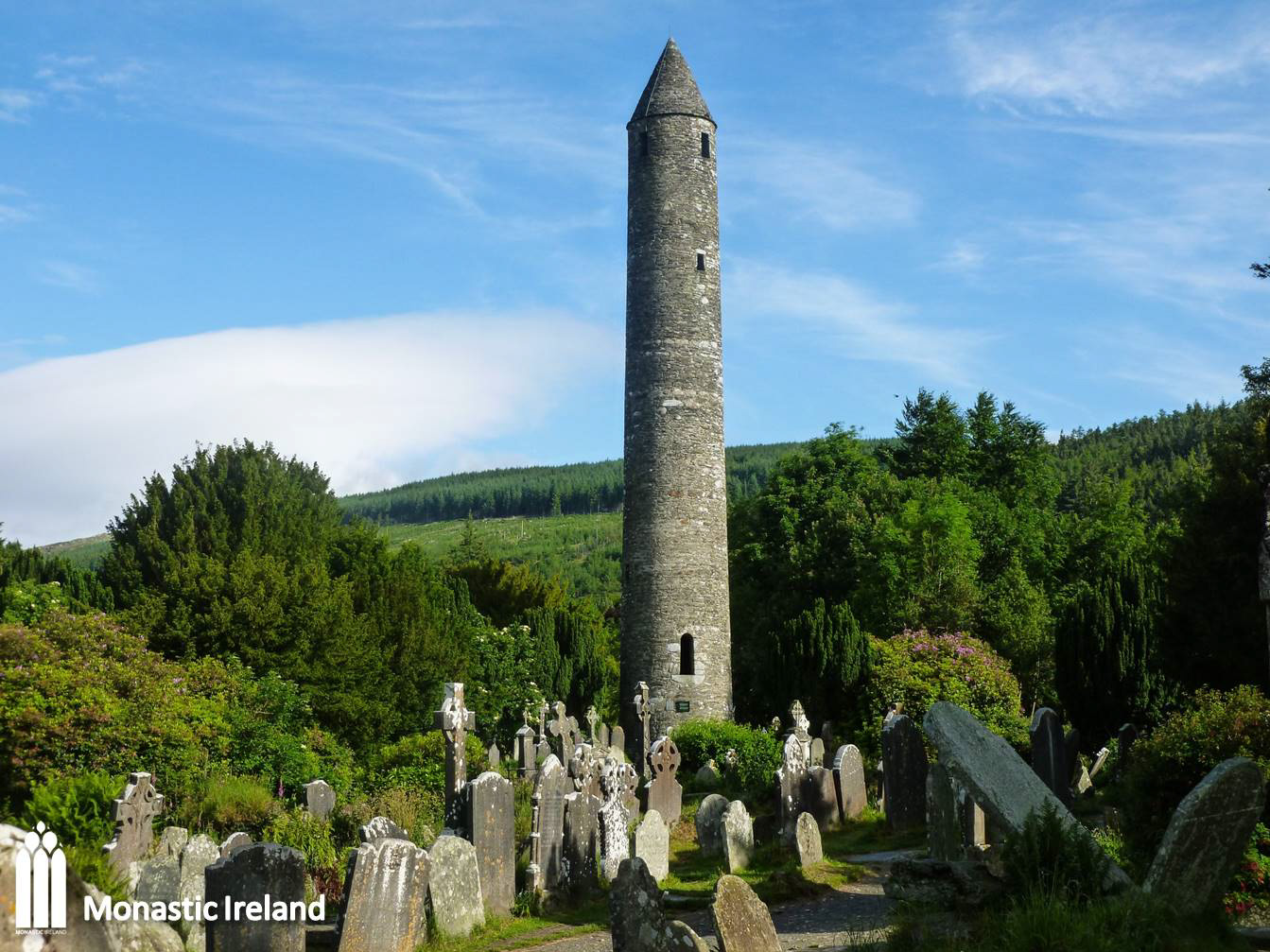 The Round Tower is to the northwest of the cathedral on slightly higher ground within the main graveyard with its round-headed granite doorway facing the cathedral.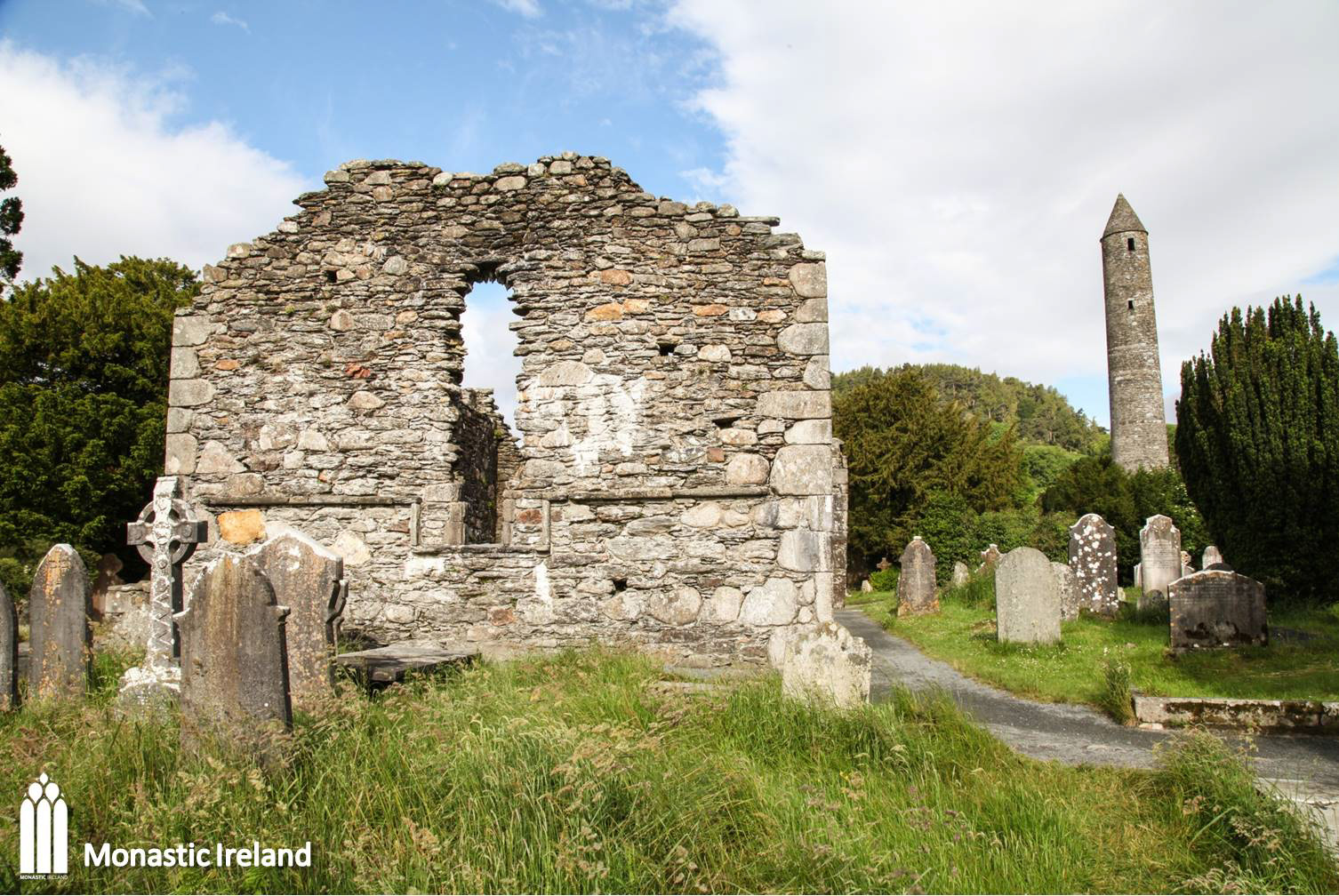 Built on two offsets, it had five floors above the entrance carried on beams set into beam-holes.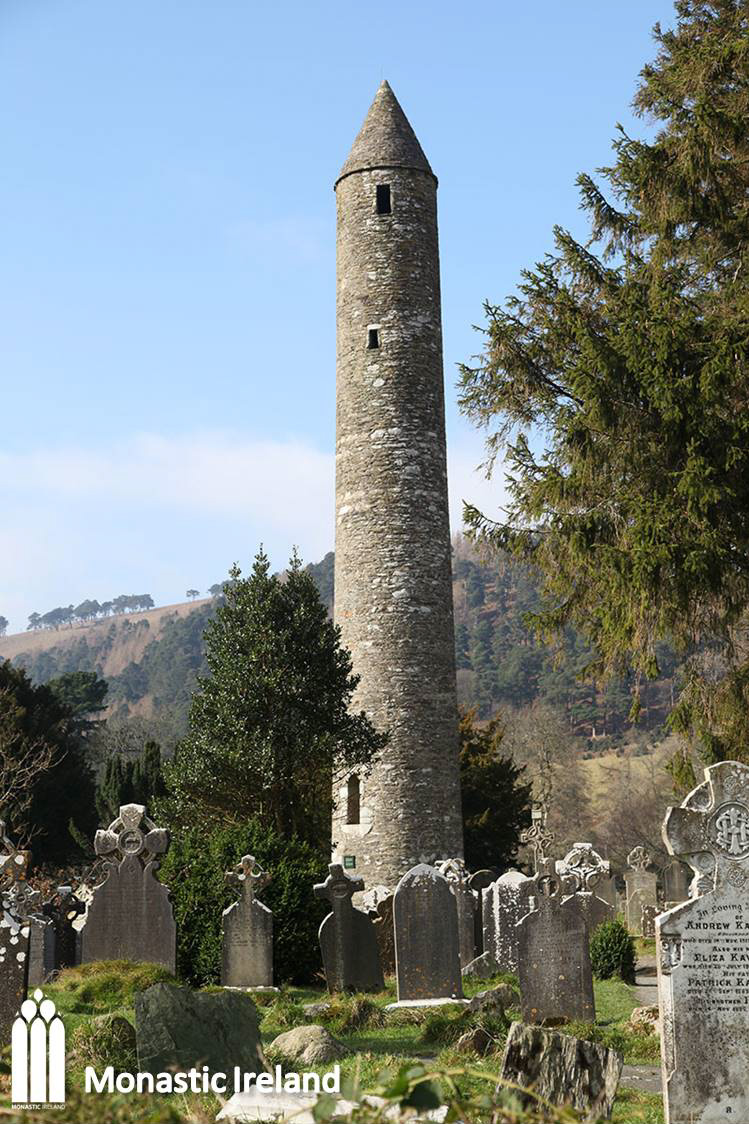 There are four trabeate windows at various levels and a further four at the cardinal points, just below the reconstructed conical cap.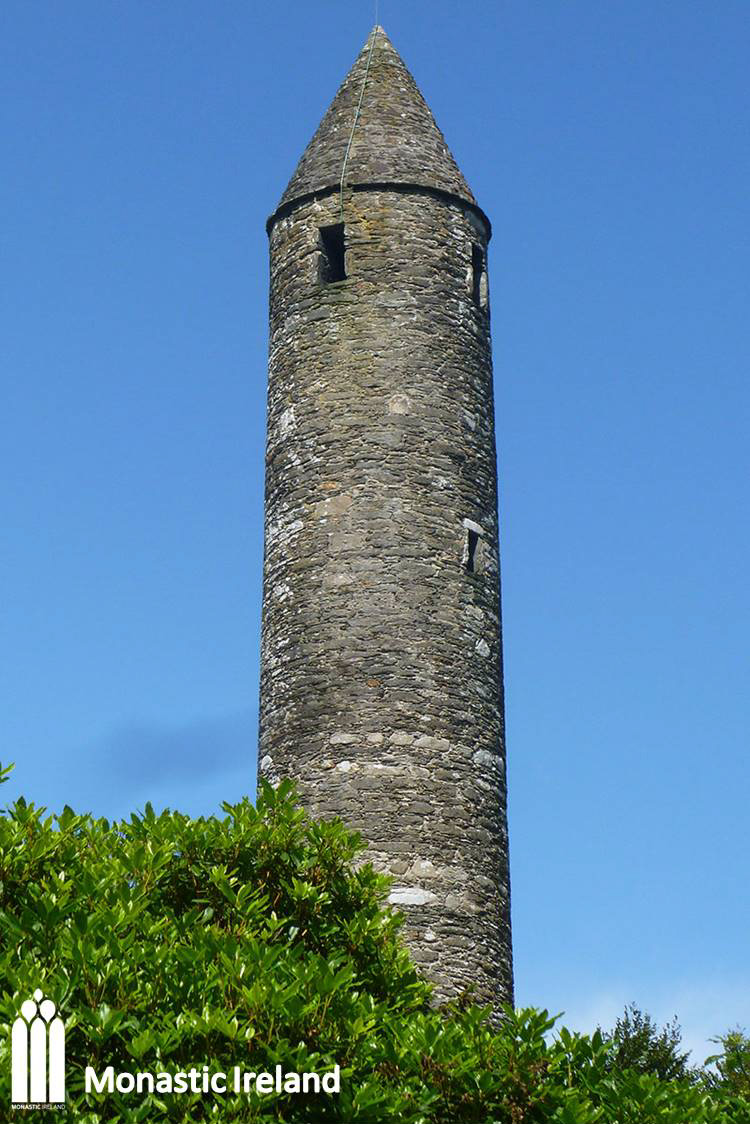 A view from above looking down on the conical cap at the top of the round tower.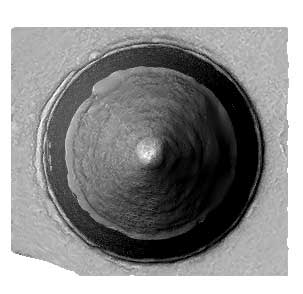 Back to top