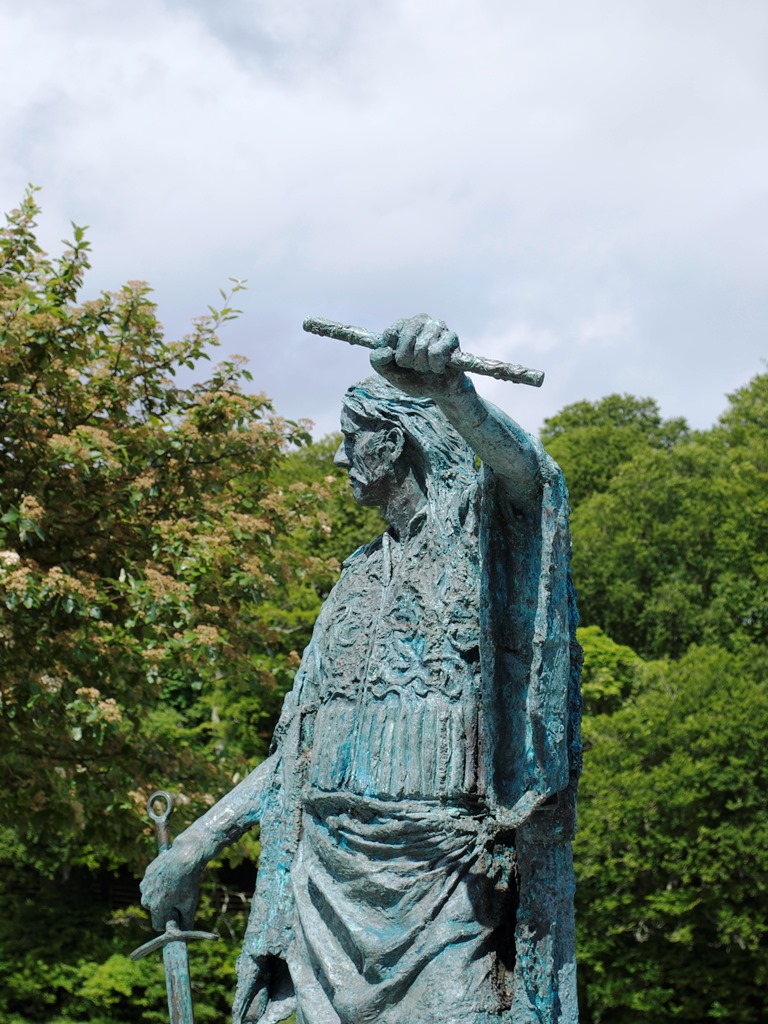 Red Hugh O'Donnell (1429-1505) was the son of Niall Garbh O'Donnell (1380-1429), chief of Tír Conaill.

He spent much of his life engaged either in civil war in Tír Conaill with other members of the O'Donnell family or in conflict with the O'Neills of Tyrone over control of Connacht and Ulster.

He died in 1505 and was buried in Donegal friary.
Maurice Harron's 'Red Hugh O'Donnell Commemorative' from 2007.

The bronze statue stands on the pier beside the friary O'Donnell founded, looking out to the Atlantic to the west.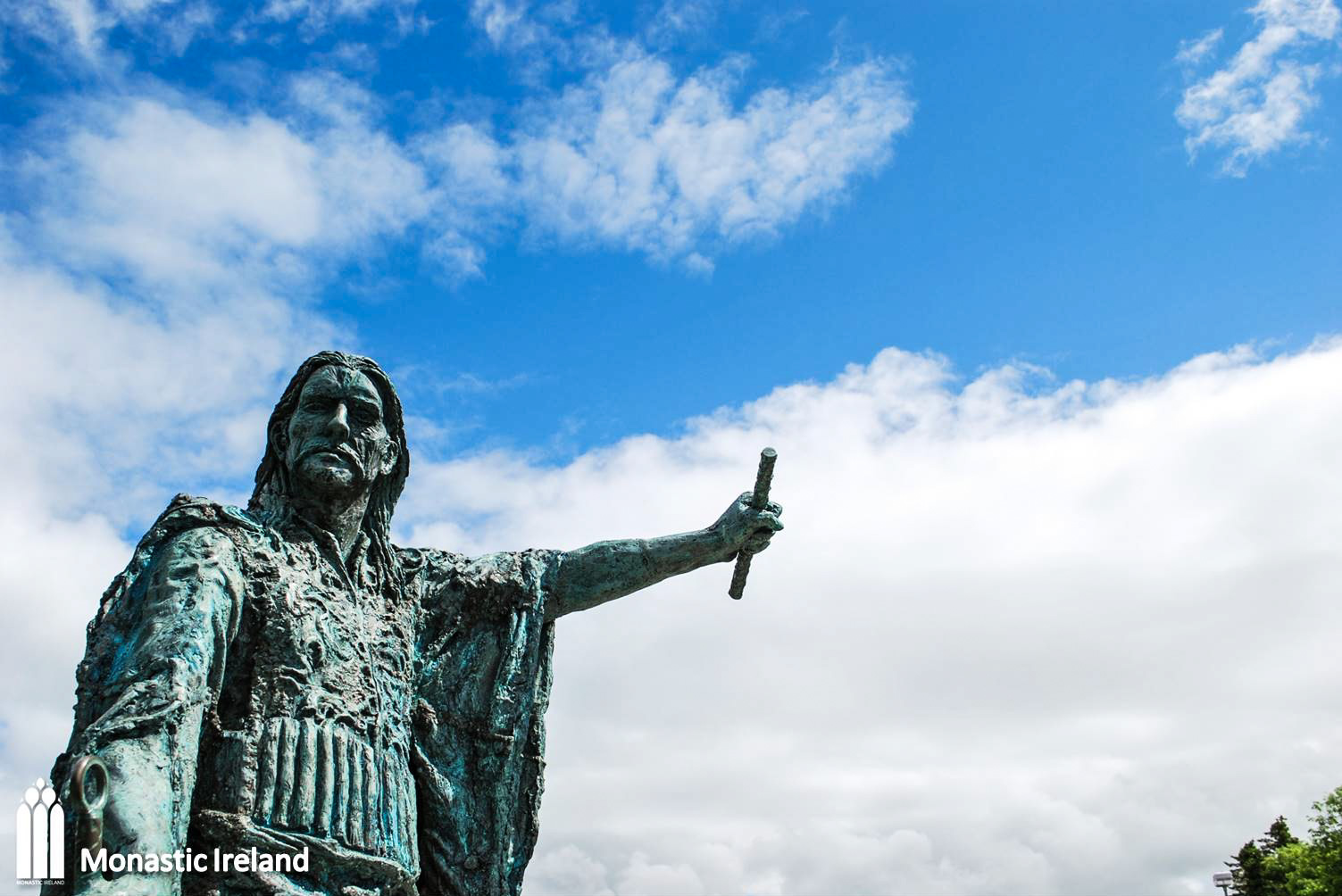 Back to top