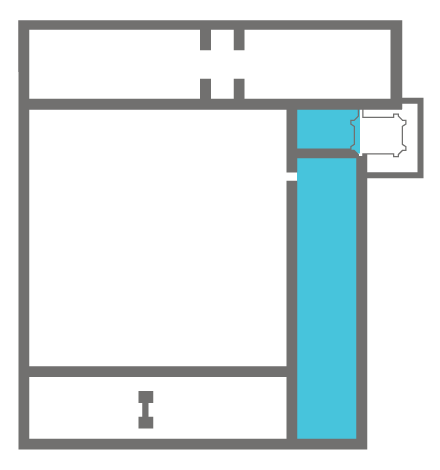 The east range contained the rooms essential for conducting monastic life, such as the sacristy, chapter house, calefactory and dormitories above. The range was connected to the church via the chancel or transept.
A view of what would have been the north gable of the east range, a string course indicating the position of the pitched roof. A doorway lead inside the chancel, and would have connected it to the first room of the range, probably the sacristy.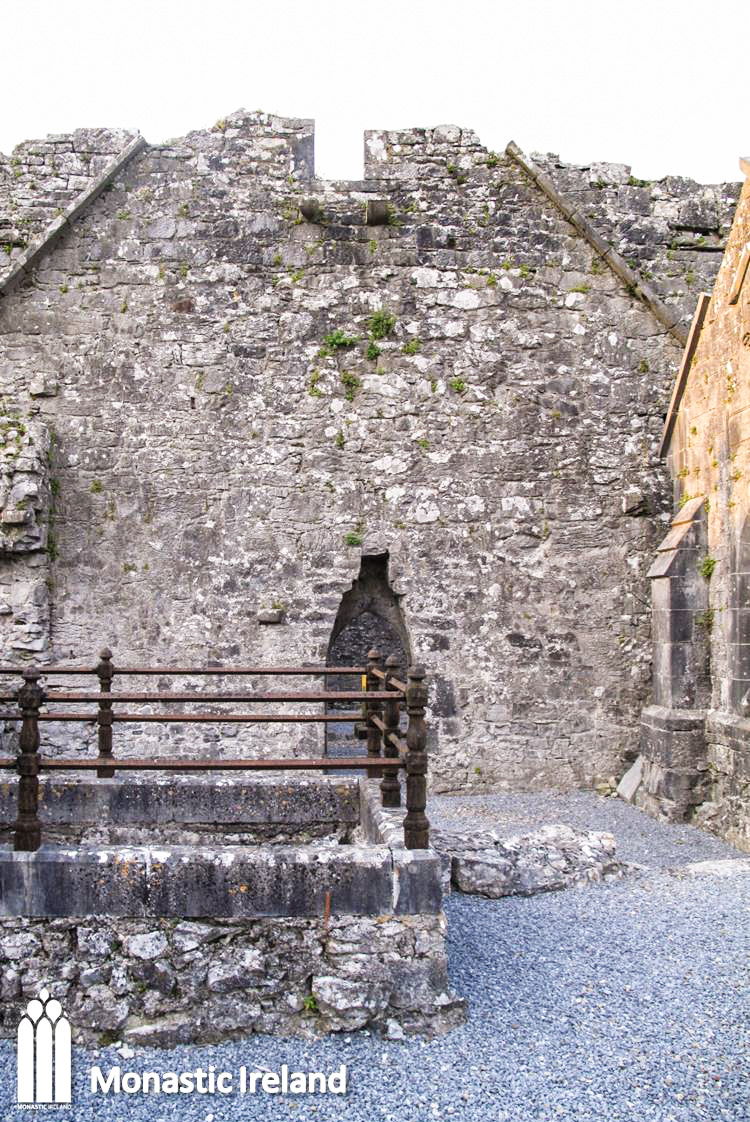 A view of the interior of the east range, Very little of which remains, except for the south gable and its elaborate traceried window, which was inserted in place of a more simple double light. It consists of cusped tracery with six trefoils framing a quatrefoil, within a moulded projecting hood.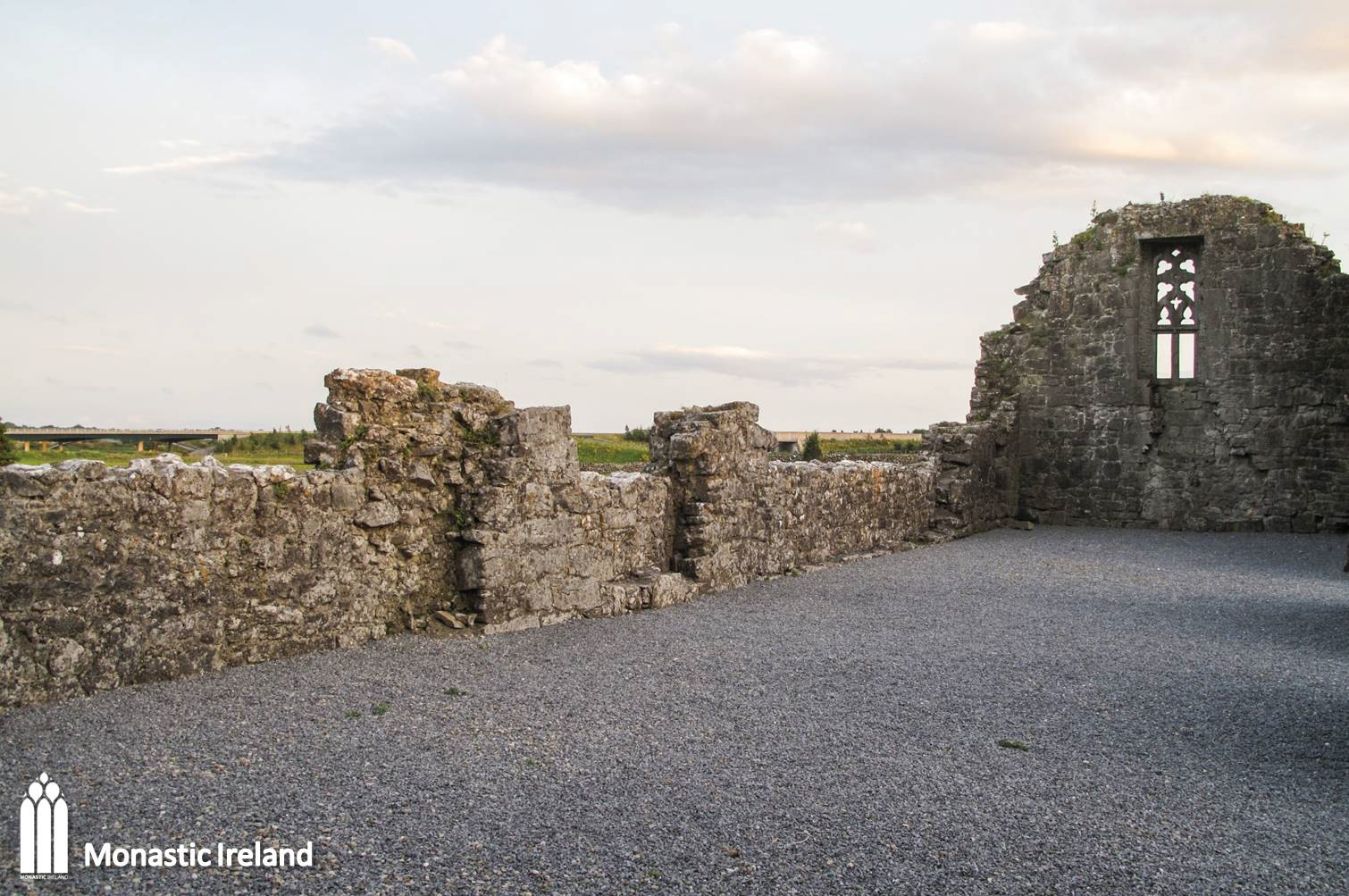 Back to top