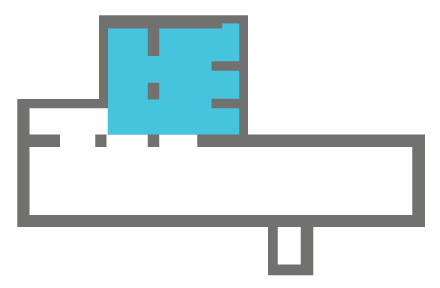 The transept is the space which intersects the nave and chancel, giving the church its characteristic cruciform appearance. These rectangular extensions to the north and south of the church provided space for additional altars dedicated to various saints and serving as mortuary, burial or chantry chapels for the community's benefactors. In a mendicant context, only one transept arm is found, in most cases abutting the nave, or the nave and the tower between the chancel and the nave, known as a 'one armed transept.'
One of the external buttresses framing the window in the north wall of the transept.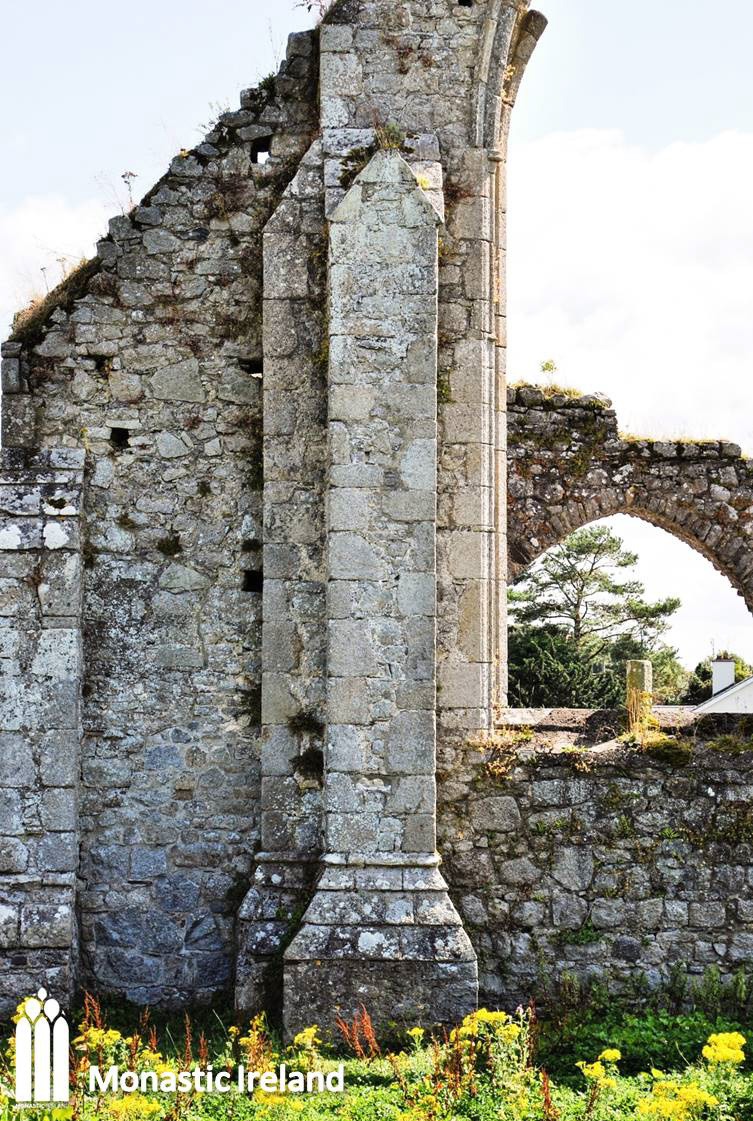 A closer look at one of the three-light window with switch-line tracery in the east wall of the north transept. Note the small structural buttresses on either sides of the window.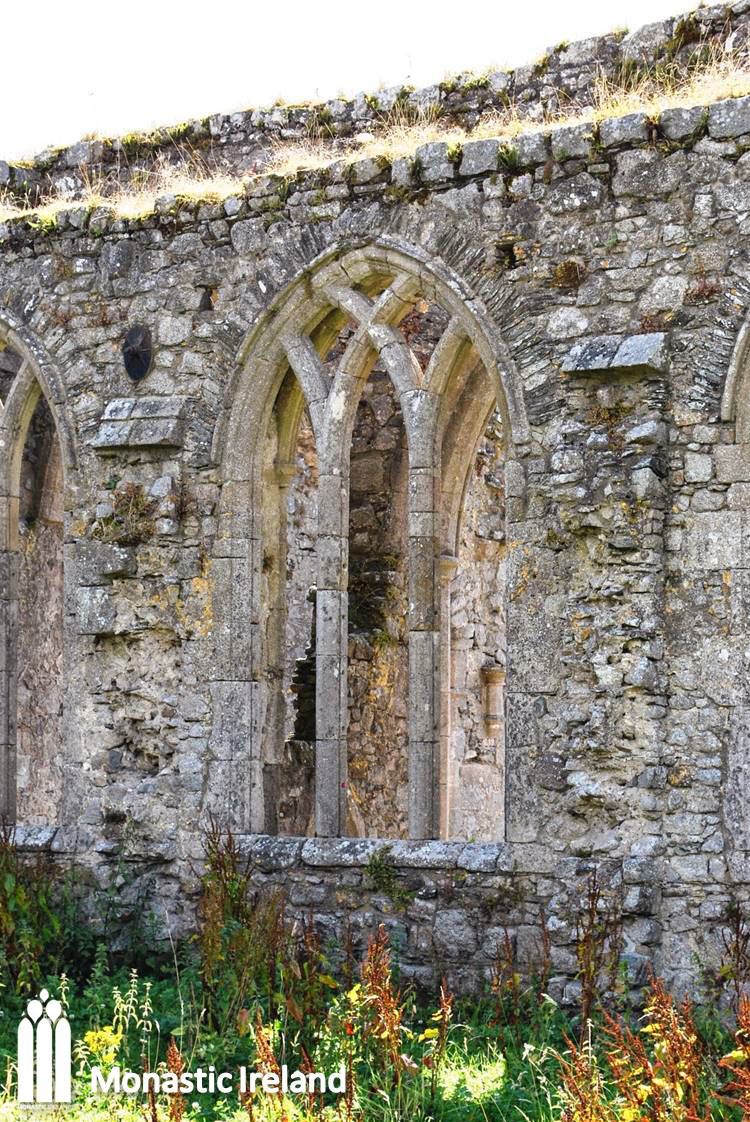 A view of the transept north window. Its tracery has disappeared but its impressive height and width attest of the power and wealth the benefactors of the friars wished to display through their patronage. Through the window can be glimpsed the arcade of pointed arches dividing off the nave from the transept.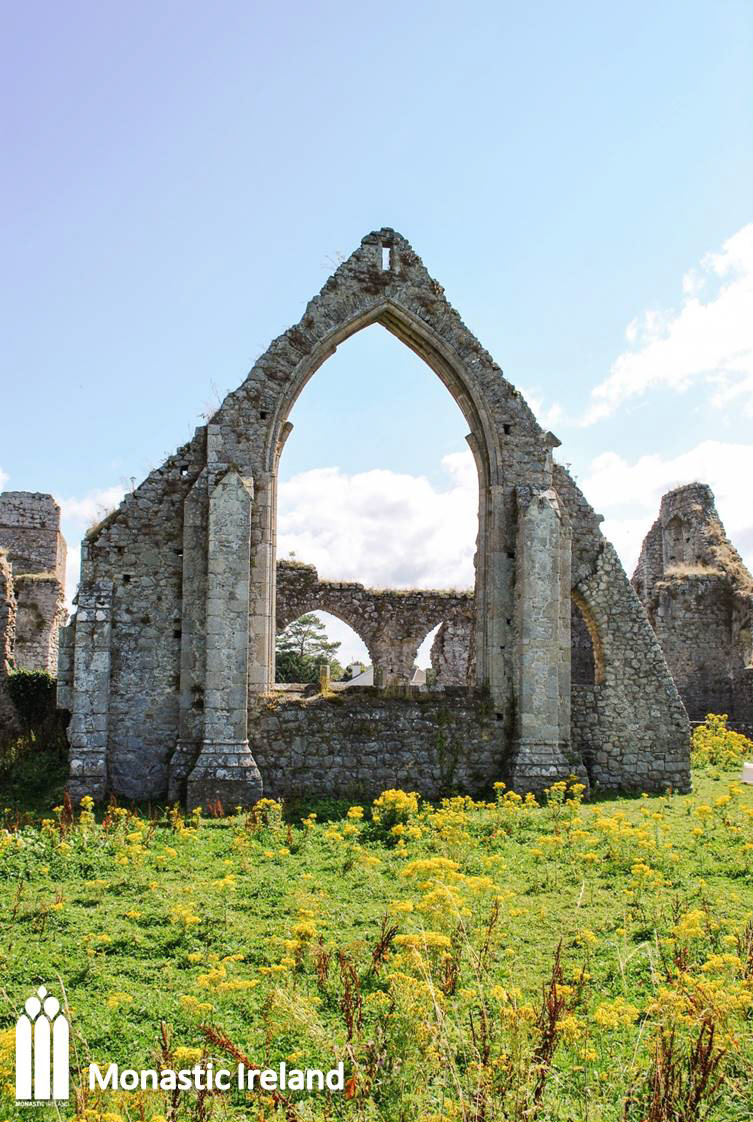 The north transept, which housed private funerary chapels where the friars would pray and say mass for the souls of their benefactors. Above the east wall can be glimpsed the top of an arcade of three pointed arches which marked the structural division of three such chapels to the east of the transept.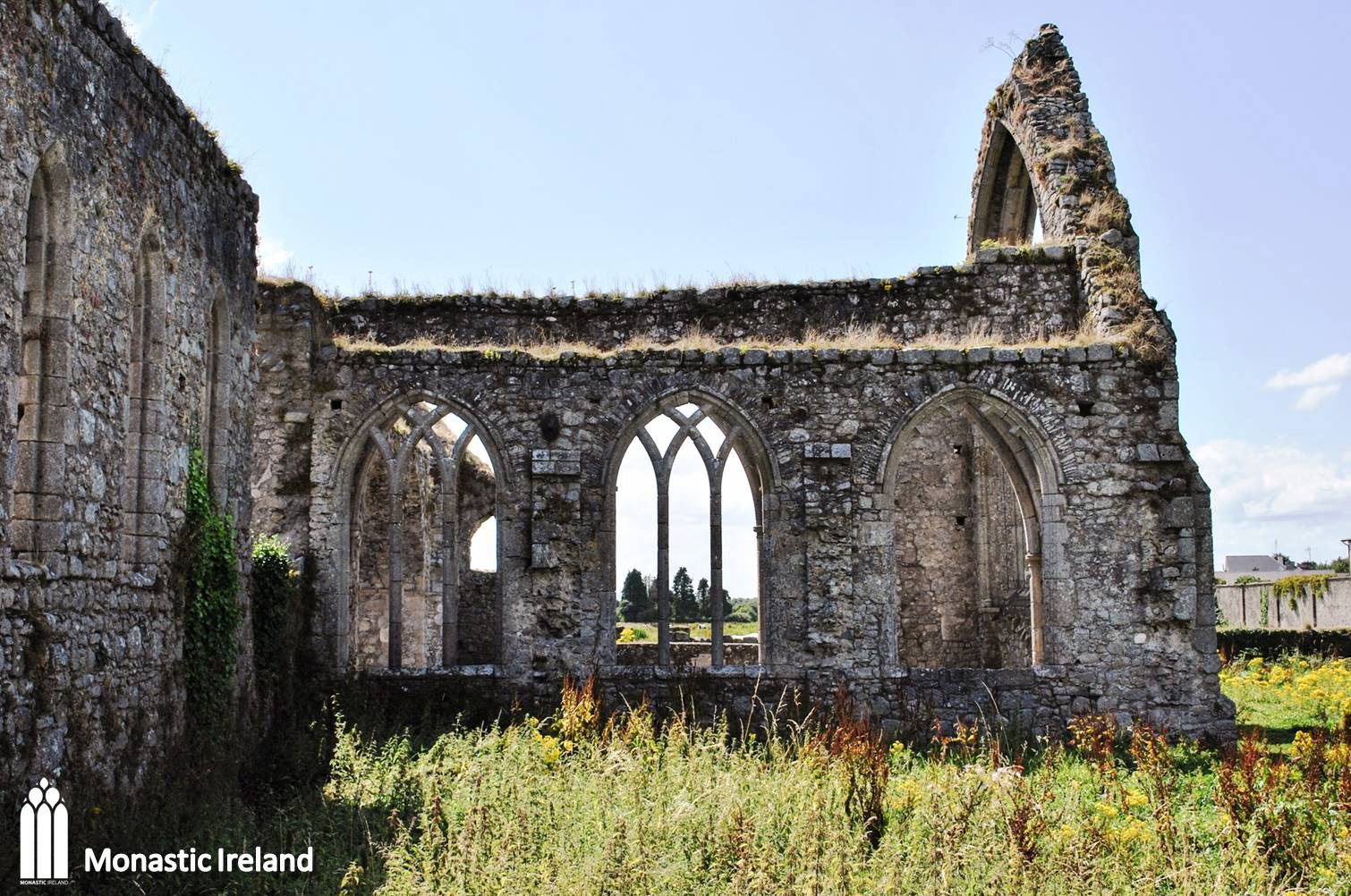 A view of the great window of the south transept by Gabriel Beranger in the late 18th century.
(From A Collection of Drawings of the Principal, Antique Buildings of Ireland, National Library of Ireland)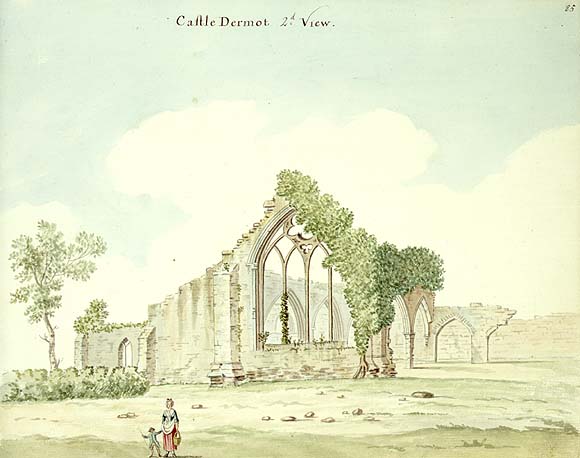 Back to top